TransferWise:  How to Send Money Overseas
TransferWise is a company in the new space of seamless online international money transfers. Transfers can be made between businesses and individuals. It is a great answer to the question of how to send money overseas to family and friends. Or even a solution for larger business transactions.

With TransferWise, you can send money at the current exchange rate without paying the the hidden fees of traditional money transfers. PS. You can get a free money transfer just by signing up for Transferwise using this link. And your transfer can execute in just one day.
TransferWise offers international money transfers with speed, safety, accuracy and incredible customer service. They set themselves apart from their competition with ease. They offer fair, transparent fees, modern conveniences such as use of their app, and a fun, fresh feel. Especially in comparison to the sometimes outdated and mundane world of money transfers.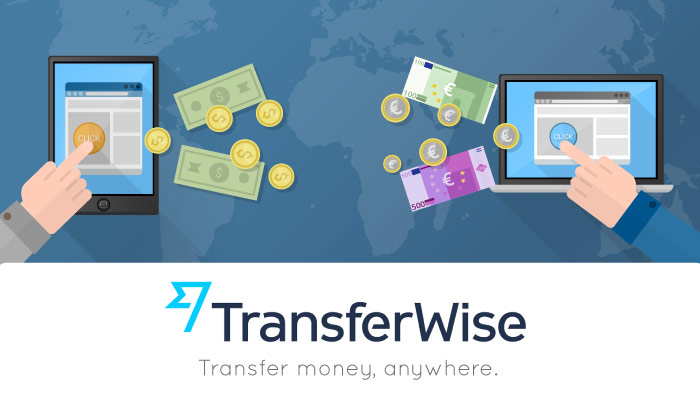 ---
Traditional International Money Transfer Options (e.g. International Bank Transfer)
International money transfers are transfers between banks and between countries. For traditional international money transfer options, people usually rely on international bank transfer services. Examples include Western Union, or PayPal for smaller transfers to family or friends. Banks also provide this service for businesses or larger transfers. Banks will charge you their own exchange rate for the transfer, rather than the existing transfer rate. We call that rate the mid-market rate. This allows the bank to make more money from each transaction.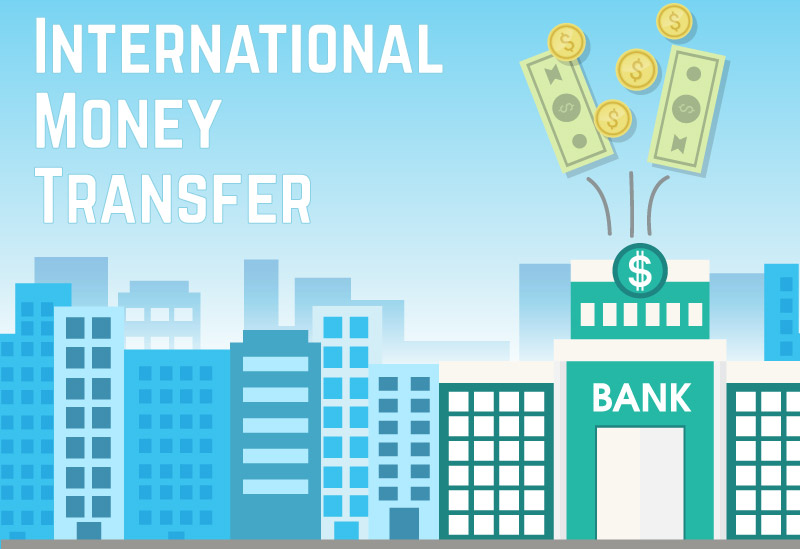 If you are transferring large amounts of money, the mid-market rate can be quite costly. These transfers are regulated by various organizations to ensure that money transfers safely and legally.
We have come to the conclusion that Transferwise is the best way to send money abroad. Period.
With TransferWise, customers pay only the current exchange rate. TransferWise prefers to offer full transparency in their processes and fees. This makes your experience as a customer feel as safe, honest and secure as possible. TransferWise also makes their transfers in as little as one day, speeding up your transactions. You will know you're making the right choice in using TransferWise.
---
The Benefits When You Transfer Money Abroad with Transfer Wise
The Rate
With TransferWise, when you transfer money abroad, the rate that you pay is the existing exchange rate. There are no hidden extra fees.
TransferWise also makes the transfer in as little as one business day. Your money sends quickly and businesses can move forward with their plans and projects. TransferWise only charges the current exchange rate, to give clients the lowest rate possible. TransferWise also has the added benefit of the use of their mobile app, for convenient transfers anywhere, anytime. A membership with TransferWise is also free, so you only pay the small fee for the transfers that you make. You can also make as many transfers as you want or need to. Although some countries do regulate the amount that you can send per day. You can get more done in a shorter amount of time using the TransferWise service.

Reporting Tools
Along with their fair pricing, there are other benefits to making your money transfers with TransferWise. The site offers reporting tools so that you can keep track of your accounting and your expenses through the site. You can review your past payments to track expenses and keep track of money sent.
TransferWise also offers you real-time updates through the progress of your money transfers. So you can be up to speed on your money transfers at all times. TransferWise offers reliable customer support 22 hours a day, 365 days a year. So if you encounter any issues at all, you can reach a real person to help you out. They make taking care of all of your business deals a one-stop shop. These transfers are backed by trusted organizations and complying with all international regulations. It is fun and modern, but also completely professional.
Transfer Wise has brought international money transfers to the 21st century. Through their use of technology, transparency and pride in good customer service, you get the best, most reliable experience with your money transfers.
---
The Worries
(Mainly: Is Transferwise Safe?)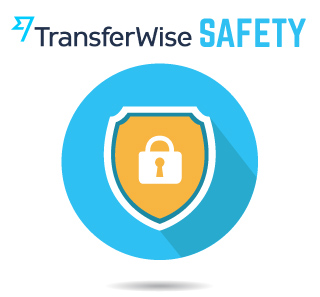 If you've asked the question, Is Transferwise Safe?, I applaud you. You should ALWAYS ask if something you're doing on the internet is safe. It's a big scary world out there, and you never want your financial details to be vulnerable. Sending large amounts of money can seem complex or unsafe. Transfers are well regulated by a variety of organizations to protect your privacy.
TransferWise is regulated by the UK Financial Conduct Authority (FCA). So it isn't just some random company playing by their own rules. Many large business owners use and trust TransferWise for their international business transfers. Especially when they're considering how to send money overseas.
You can feel confident that your transfers will execute safely, privately and legally. TransferWise is trusted globally by a wide variety of different organizations. They boast a 5/5 rating on TrustPilot. You can read the reviews for TransferWise at https://uk.trustpilot.com/review/transferwise.com.
---
What is the TransferWise Fee?
TransferWise has fair and completely transparent pricing. They charge the real exchange rate on over 500 currencies around the world. The actually Transferwise fee only costs you a low 0.5%. That is much much lower than normal international bank transfer rates. And, as we mentioned earlier—your first transfer with Transferwise is actually free. You just have to sign up via a referral link, like this one.

They do not charge the extra hidden fees that most other banks do. There is no membership fee to use the service, other than the exchange rate on your transfer. You pay only for the transfers you make.
Many other banks charge rates on top of the exchange rate, and transfer fees or membership fees on each transaction. It ends up having been easier and cheaper to just send a check.
TransferWise has taken those fees out of the picture for you, and with transfers completed in as little as one day, your time is not wasted.
---
Our TransferWise Review: Why TransferWise is the Best Way to Send Money Abroad
Sending money abroad can be a stressful event, especially if you are new to the process or do not do it often. We found that the caring Transferwise customer service team made the whole process a breeze. It felt much safer and simpler, and they were able to answer all our questions right away. We went ahead and completed a proper transfer, so we could do a real Transferwise review for y'all here.
The key benefit was the affordable rate we were able to get on the transfer. It is nice to pay only the exchange rate between countries, and no other added fees. It makes international money transfers much simpler and more cost effective. And the money arrived the next day. Being able to make transfers in such a timely fashion is a fantastic benefit for anyone using the service for business transactions. It allows business deals to move forward and a much faster pace, and takes all the stress out of waiting around for the money to arrive. This helps you and your business keep up with the demanding pace of business today.
It was also convenient to have an app to use for making transfers while on the go. We are all busy, but now you can make an international money transfer from your phone or tablet. You don't even need to be in your office at your computer to get business deals going.
To summarize, we feel confident and comfortable saying that Transferwise is the best way to send money abroad. 
---
Earn Money by Referring Friends to TransferWise (The Transferwise Referral Program)
Once you're using the Transferwise service regularly, you may be so happy with your experience that refer friends to the site. And guess what? You can actually earn money by referring friends to the Transferwise Free Money Transfer. That's right, actual money (not credits).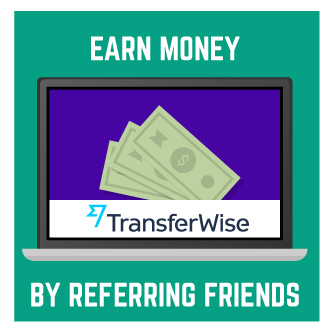 The Transferwise referral program is something you should surely take advantage of. Each friend that you refer will receive a discount on their first transfer.
For every three friends that you refer who each make a transfer of at least £200 you will earn £50 (or $75), transferred straight to your own bank account. This is a win-win and just another added benefit of using the Transferwise free money transfer service.
To invite friends to use Transferwise, send your invite link. This is found along with other referral information at this link. Your friends use your unique link to sign up.
There's no limit to how much you can earn. Just continue inviting colleagues and friends to the site, and you will keep earning. You'll be doing them a big favor by introducing it to them. You will benefit from them joining with the bonus, and they will benefit by becoming a client of the incredible service.
---
TransferWise USA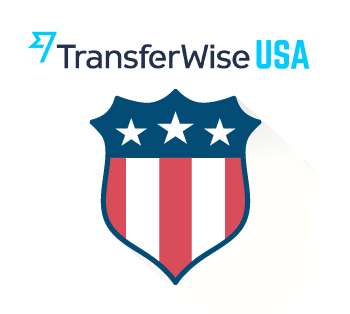 TransferWise international money transfers can also be made to the United States from other countries. But Transferwise USA, and Transferwise UK and Europe do seem like extremely popular choices. Payments can be made back and forth within businesses, or from one business to another. Always with the simplicity and safety of the TransferWise service. This makes international business deals much easier and more cost effective.
TransferWise is helping to bridge the gap between businesses in different countries, broadening your options for business deals. The world is at your fingertips with the help of TransferWise. You can find all the information you need about sending money to and from the United States with TransferWise at https://transferwise.com/help/article/1667423/us-dollar-transfers/usd-transfers.
---
TransferWise Jobs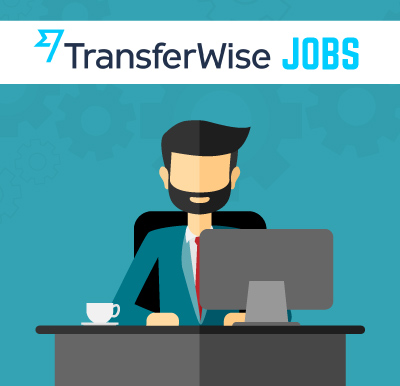 After hearing all this great information on TransferWise, you might be interested in working for TransferWise. The company has many different job offerings in a variety of different fields. Whatever your specialty, TransferWise can use your expertise. According to the Transferwise jobs page here, you can work in design, engineering, product development, marketing, public relations, banking, customer service, fraud prevention and protection, operations, legal issues, and human resources.
The company prides themselves on being more than "just a bank", and offer a fresh, friendly, professional, modern working environment you will love working in. You can apply now on the TransferWise site for a job that interests you. Find a fulfilling career helping people and businesses with their money transferring needs.
You can find a list of different TransferWise career opportunities by clicking here and apply today. Working with TransferWise could take your career to new and exciting places, and be fun and rewarding.